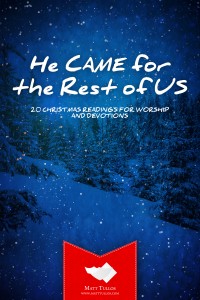 A new Christmas book of 20 readings for devotionals and poems which can be used as worship readings, personal devotionals, and even sermons.
The story of Jesus rings true as a divine romp, full of messiness, wedding wine, feasting, sweat, blood, betrayal, passion, resurrection and reckless, inexplicable grace. God doesn't sanitize the details because grace nestles into every phrase of the Gospel. Luke 2 and, well, every verse of the New Testament speaks of love personified through the immaculate descent of a loving Savior. This is the story of an only Son who reached out to the rest of us. All the misfits, vagabonds, fugitives, and beggars who wander in circles, cowering in fear at the sight of the angels of Eden, receive a second chance to love.
A Number of Delivery Options
ibooks .99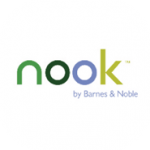 Nook .99
Distribly 5.00
(.doc) great for pastors and Bible Study leaders.  Cut & Paste. Reproduction rights for bulletins, performances in Christmas programs.  Great for adaptation.
Paperback: (With reproduction rights) 5.99