In an era when we idolize "big," God challenges us to live a lowercase life, putting others before ourselves, giving rather than taking, serving rather than demanding, and dying to self rather than living for self. And it all begins with the first word of the greatest sermon:
"Blessed are the poor in spirit,
For theirs is the kingdom of heaven.

Who celebrates poverty of spirit? It is rarely even pursued. Yet, this one singular striving for less, has enormous benefits for the one who seeks it. Always little.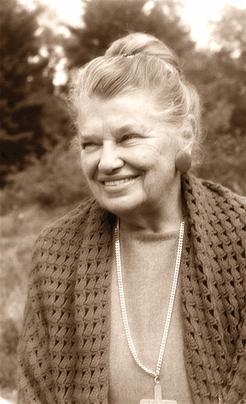 Little — be always little! Be simple, poor, childlike. Preach the Gospel with your life — without compromise! Listen to the Spirit. He will lead you.. Do little things exceedingly well for love of Me. Love… love… love, never counting the cost Go into the marketplace and stay with Me. Pray, fast. Pray always, fast. Be hidden. Be a light to your neighbor's feet. Go without fear into the depth of men's hearts. I shall be with you. Pray always.
Catherine Doherty's Little Mandate
Entering his presence. At the feet of Jesus, you discover the beauty of emptiness and dynamic dependance on God. At His feet you discover that you really don't need anything but the power of holy communion with him and His mysterious church. At His feet, we discover a perspective that transforms our daily, normal existence into a transcendent celebration of God's grace. Even in the littleness of today, we discover broken bread and poured wine at a table where little ones are welcomed.
Better is one day in your courts
than a thousand elsewhere;
I would rather be a doorkeeper in the house of my God
than dwell in the tents of the wicked.
Psalm 84:10
Melting our motives. When we recognize our spiritual poverty, we begin to understand the absurdity of our own dwarfed dreams. We rise above the clamor of ambition, wealth, and shadowy motives. We begin to understand that we when we stray, we tend to cast ourselves in the leading role of life and leave the Hero in the wings.
Purposing your heart. Carson McClures entitled her novel, The Heart is a Lonely Hunter. She could have stopped with that one sentence. It says so much. Since the first day, our heart is hunting for love, purpose, safety, and belonging. One look into His eyes of Jesus, one glimpse of His glory, compels the heart to run to Him.
Trusting in his provision. The striving ends when we begin to trust the first truths in childlike wonder: He's got the whole world in his hand. We have the honor of observing God's work if we let go, and let Him do what he does best. He's been at this a long time. We can trust that he knows best.
Jesus, I am resting, resting
In the joy of what Thou art
I am finding out the greatness of Thy loving heart
Thou hast bid me gaze upon Thee
And Thy beauty fills my soul
For by Thy transforming power
Thou hast made me whole
Oh, how great Thy loving kindness,
Vaster, broader than the sea
Oh, how marvelous Thy goodness
Lavished all on me!
Yes, I rest in Thee, Beloved,
Know what wealth of grace is Thine
Know Thy certainty of promise
And have made it mine
Jesus, I am resting, resting
Jean Sophia Pigott
My flesh and my heart may fail, but God is the strength of my heart and my portion forever. Psalm 73:26
Yearning for his purpose. Once we are empty, God has room to work. He will carry us to our purpose which is, in truth, His purpose.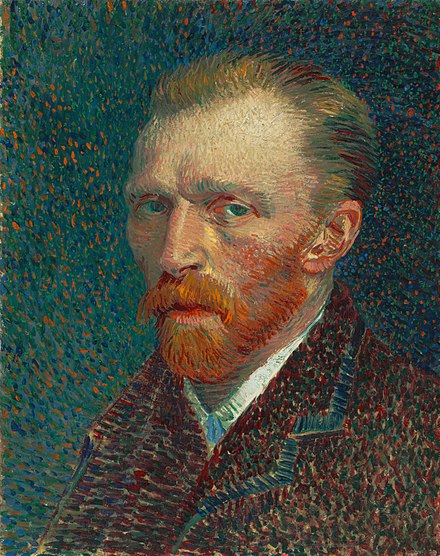 There may be a time in life when one is tired of everything and feels as if all one does is wrong, and there maybe some truth in it- do you think this is a feeling one must try to forget and to banish, or is it 'the longing for God,' which one must not fear, but cherish to see if it may bring us some good? Is it 'the longing for God' which leads us to make a choice which we never regret? Let us keep courage and try to be patient and gentle. And not mind being eccentric, and make distinction between good and evil.
Vincent Van Gogh